Anne Nothof
Professor Emeritus, English
Contact
Education
B.A. (Honours, Queen's University)
M.A.(University of Alberta)
Ph.D. (University of Alberta)
Biography
Anne Nothof, Professor of English, is a theatre addict, and has developed several courses on drama for Athabasca University in order to spread this addiction far and wide:
Her other interests include feminist, Native, and post-colonial literatures. She has written study guides for ENGL 307: Women in Literature, which offers a comprehensive consideration of women's writing from Charlotte Bronte and Virginia Woolf to Margaret Atwood and Bronwen Wallace; and ENGL 433: Post-Colonial Literatures which considers the works of important writers such as Michael Ondaatje, Peter Carey, Arundhati Roy, Wole Soyinka, and Derek Walcott in a political and sociological context.
Dr. Nothof has published extensively on Canadian and British drama in such journals as Modern Drama, Essays in Theatre, Studies in Canadian Literature, Australian Canadian Studies, Prairie Forum, Mosaic; and in a Casebook on David Hare (Garland 1994).
Her essay on ethnicity in Canadian drama was published in Siting the Other: Re-visions of Marginality in Australian and English-Canadian Drama (Peter Lang 2001). Her essay on humanism in Canadian drama was published in Crucible of Cultures: Anglophone Drama at the Dawn of a New Millennium (Peter Lang 2002).
She has edited a collection of essays on Canadian playwright, Sharon Pollock for Guernica Press (2002), and for the journal, Theatre Research in Canada (2002). For NeWest Press, she has edited a collection of plays entitled Ethnicities: Plays from the New West, a selection of plays by Sharon Pollock (Blood Relations and Other Plays 2002), plays by David Belke, Conni Massing, and Stewart Lemoine, and several novels. For Playwrights Canada Press, she has edited a collection of critical essays on Alberta theatre (2008), and an anthology of Alberta plays, entitled The Alberta Advantage (2008). Also in 2008 she edited a special issue of Canadian Theatre Review on Alberta theatre. Her essays on Canadian drama appear in the Cambridge History of Canadian Literature and the Camden History of Literature in Canada (2009).
She is a board member and editor for NeWest Press in Edmonton and for AU Press, and past president of the Canadian Association for Theatre Research. For twelve years, she hosted a weekly radio programme on drama, and developed a television series on world theatre. More recently she has assumed the editorial responsibility for the Canadian Theatre Encyclopedia.
She has presented papers at university and theatre conferences across Canada, and in St. Petersburg, Tel Aviv, Lyon, Brussels, Canterbury, Puebla, San Francisco, San Diego, and New Orleans.
For twelve years, she was co-producer and host of the weekly program, "Theatre of the Air," on CKUA Radio Network, which featured plays from Greek to modern times, including new productions of Alberta plays for radio. DVDs of each program are available to Athabasca University students from the library.
Dr. Nothof retired from Athabasca University in 2010, but remains involved in theatre research. From 2011-2013, she has been on the Edmonton Sterling Awards jury.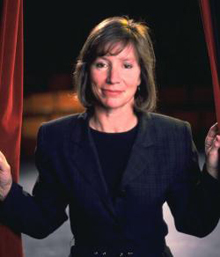 Updated July 24 2014 by Student & Academic Services