Joseph J. Pivato
Professor, Literary Studies
Contact
Education
Ph.D. (University of Alberta)
M.A. (University of Alberta)
B.A. (Combined Honours, York University)
Biography
Joseph Pivato is the founding professor of the Literary Studies Focus Area in the MA-IS degree in the MA-IS program. Between 2001 and 2011 he created and expanded the Canadian Writers site into an international resource. He also produced the first creative writing courses, the first Comparative Literature courses and the first literary theory courses in the Language and Literature program. He has supervised many student research projects and graduate theses.
Since 1982 his research has been instrumental in establishing the academic recognition of Italian-Canadian literature and other ethnic minority writing in Canada. He has produced eight books on Canadian Literature. Prof. Pivato's essays have been published internationally.
A professor of literature at  Athabasca University for many years he has been a visiting professor at the University of Toronto (1984-5), York University (1987-8), Macquarie University (1991), University of Wollongong, Australia (2004), and the University of Udine, Italy (2005).  Joseph Pivato was the first president of  the Association of Italian-Canadian Writers.
Research & Publications
Books
Pier Giorgio DiCicco: Essays on His Works. Guernica Editions, 2011, 283 pages.
Mary di Michele: Essays on Her Works. Toronto: Guernica Editions, 2007, 214 pages.
Echo: Essays on Other Literatures. Toronto: Guernica Editions, 2003, 238 pages, on ethnic minority writing in Canada and Australia.
F.G. Paci: Essays on His Works. Toronto: Guernica Editions 2003, 151 pages.
The Anthology of Italian-Canadian Writing. Toronto: Guernica, 1998, 390 pages.
Caterina Edwards: Essays on Her Works. Toronto: Guernica Editions, 2000, 127 pages.
Contrasts: Comparative Essays on Italian-Canadian Writing. Montreal: Guernica Editions, 1985 & 1990, 255 pages.
Recent Research
Student & Academic Services - Last Updated January 11, 2013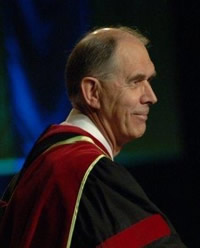 ---