Mark A. McCutcheon
Associate Professor, English
Contact
Education
B.A. English (University of Guelph)
M.A. English and McLuhan Program (University of Toronto)
Ph.D. Literary and Theatre Studies (University of Guelph)
Biography
Dr. Mark A. McCutcheon is Associate Professor with the Centre for Humanities and the MA in Integrated Studies program. He teaches ENGL 303, ENGL 304, ENGL 373, and ENGL 431, as well as ENGL 633, LTST 637, and MAIS 606 for MA-IS. Additional courses, on the digital literary and on the nineteenth-century novel, are currently in development. Mark researches Canadian popular culture, postcolonial studies, copyright, adaptation studies, Romantic literature, and media theory. His current projects investigate Canadian adaptations of Frankenstein and the cultural politics of copyright. He has also published literary work and book reviews. Some of his recent publications are available in Open Access format below.

Recent Research Publications
McCutcheon, Mark A. "A Close Reading of Part 5 of Robert Kroetsch's 1977 Long Poem Seed Catalogue." The Explicator, vol. 75, no. 2, 2017, pp. 118-20.

"Stephen Harper as killer robot." English Studies in Canada, vol. 42, no. 1-2, 2016, pp. 175-201.

Bob Barnetson. "Resistance is Futile: On the Under-Representation of Unions in Science Fiction." TOPIA, no. 36, 2016, pp. 151-71.
Recent Creative Work
McCutcheon, Mark A. "Shadows the words." UnLost, 4 Jun. 2017.
McCutcheon, Mark A. "New patriot love." Milkweed Zine, no. 3, 2017, pp. 41-2.
"Here is where was" [poem]. Existere 35.2 (2016): 21.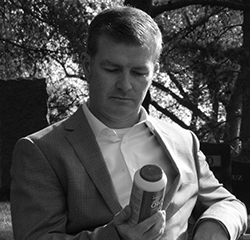 Related Resources
Updated July 24 2014 by Student & Academic Services